Fat bikes were originally designed to allow cyclists to ride across snow and sand. They will float over snow, ice, sticky mud or deep sand. They will eat up terrain you wouldn't even attempt on another rig. But that doesn't necessarily mean that you can't ride normal trails.
With their impressive traction and oversized tires, these monsters can ride anywhere. They are truly compelling, not to mention that they look incredible. With a fat bike, you can take your exploration to a whole new level.
Thinking of trying a fat bike? This week, we're going to look at some of the best fat bikes under $1,000. Here are a few of the best fat bikes you can get today.
Mongoose Dolomite ALX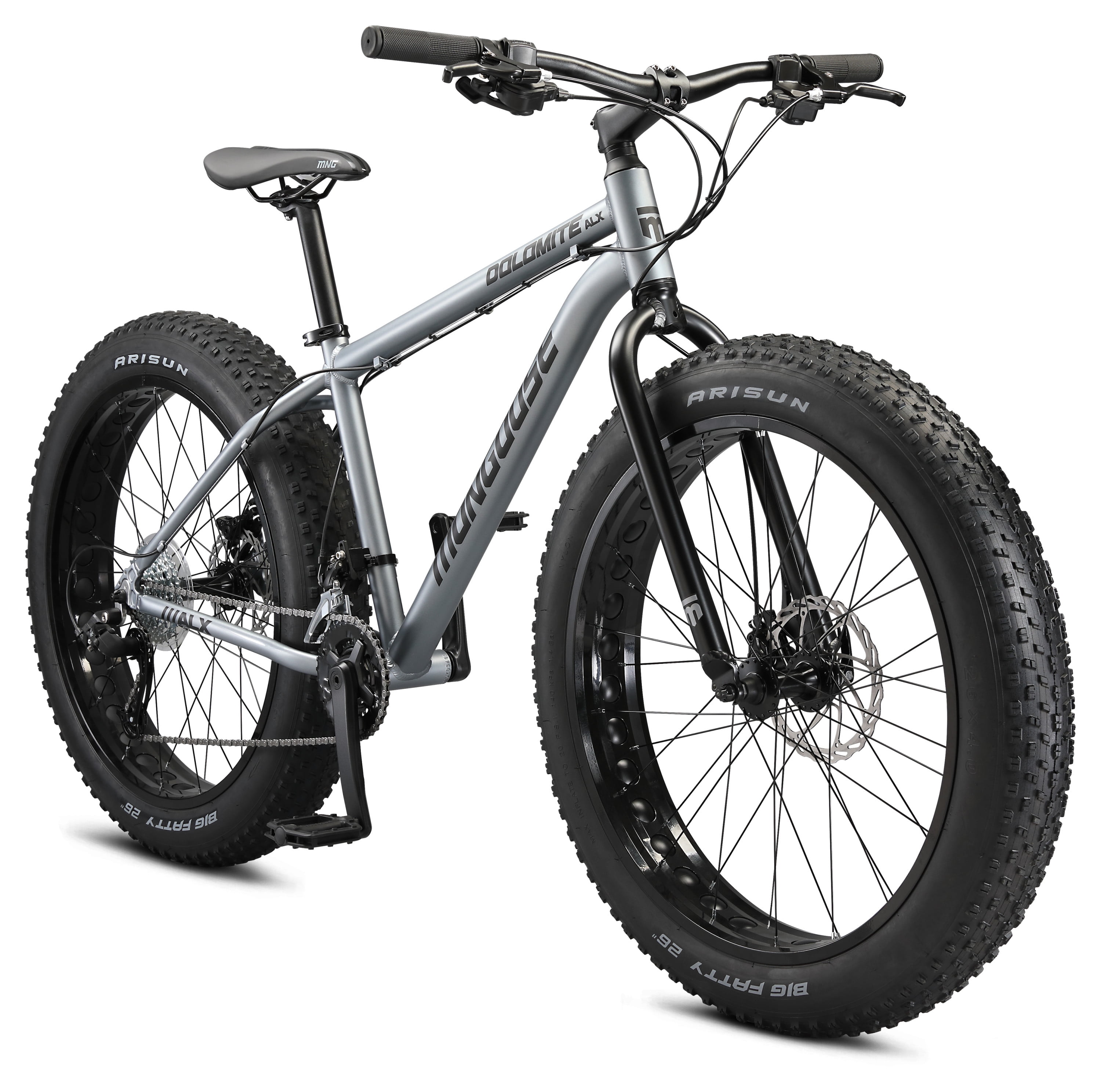 Image Source: https://www.walmart.com
The Mongoose Dolomite ALX is a step up from the basic model in almost every component. The aluminum frame and seat post should make the bike a good few pounds lighter, and yield a more forgiving ride. The rest of the components, including the derailleur, brakes, tires and seat will make the riding experience more controlled and smooth.
Where the basic Dolomite is ideal for the beach and dirt paths, the Dolomite ALX is ready for off-road adventures on basic mountain bike trails.
Where to buy:
Framed Minnesota
Framed is based in Minnesota and has made their name with highly capable fat tire bikes. This model is a big step up from the rest of the bikes on this list, which makes sense given the MSRP at $1800. However, right now, they are closing out the current model and at $800, they are a great deal. Key features include:
Shimano Deore M6000 1X10 drivetrain
Aluminum frame
Quality parts from Avid, KMC and Suntour that should hold up to rough winter conditions
Where to buy:
Dynacraft Krusher Fat Tire Bike
Image Source: https://www.amazon.com
The Krusher is a fat tire bike that allows you to ride without as much investment. It features, disc brakes, and knobby tires with cut out rims. The bike comes with super wide 4-inch tires that provides a steady grip, even when riding tricky terrains. It has a solid steel frame that is heavy, but ensures a steady ride on off-road adventures. It doesn't have gears, so it is definitely only for riding on flat ground. Along with the disc in the front, it is equipped with a rear coaster brake.
The bike comes in two sizes. It can be found in 20-inch and 26-inch sizes for kids and adults. With the Dynacraft Krusher, you can take the beach and paths in confidence.
Where to buy:
Ascend Moher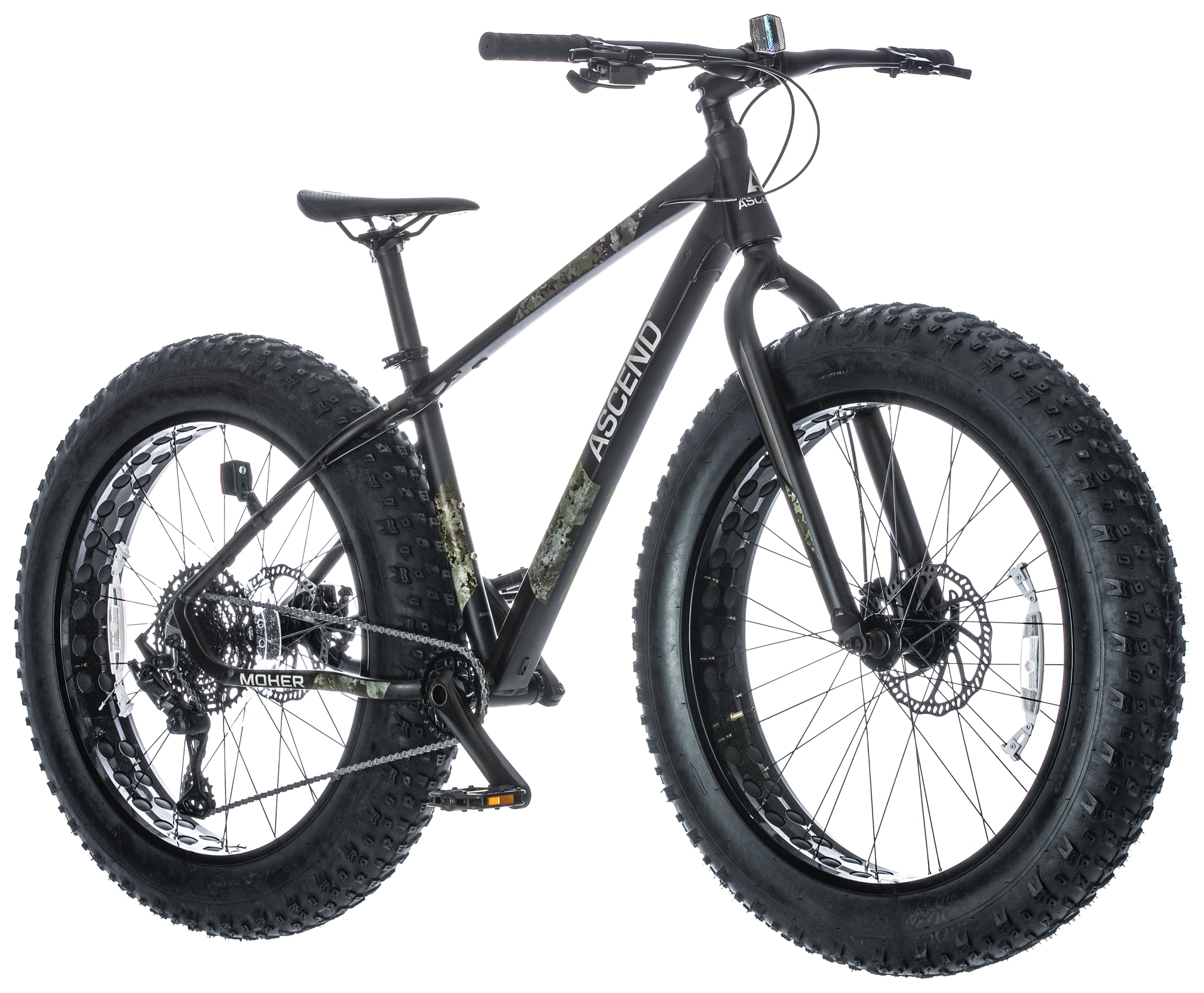 The Ascend Moher from Cabelas has many of the advantages of the Framed bike, but uses some value components to come in at a lower price point. The Microshift Advent X drivetrain is dependable and smooth and the aluminum frame means it is fairly light for an affordable fat tire bike (but a couple of pounds heavier than the Framed Minnesota). If you are looking for a truly off-road capable fat tire bike this is definitely one to consider.
On the cons side, Cabelas isn't going to have anyone to help you get this bike set up and tuned properly, so you may need help from a local bike shop. The brakes also leave something to be desired, they could be upgraded fairly cheaply if you find you need better stopping power.
Where to buy:
Wildcard: Huffy Crassus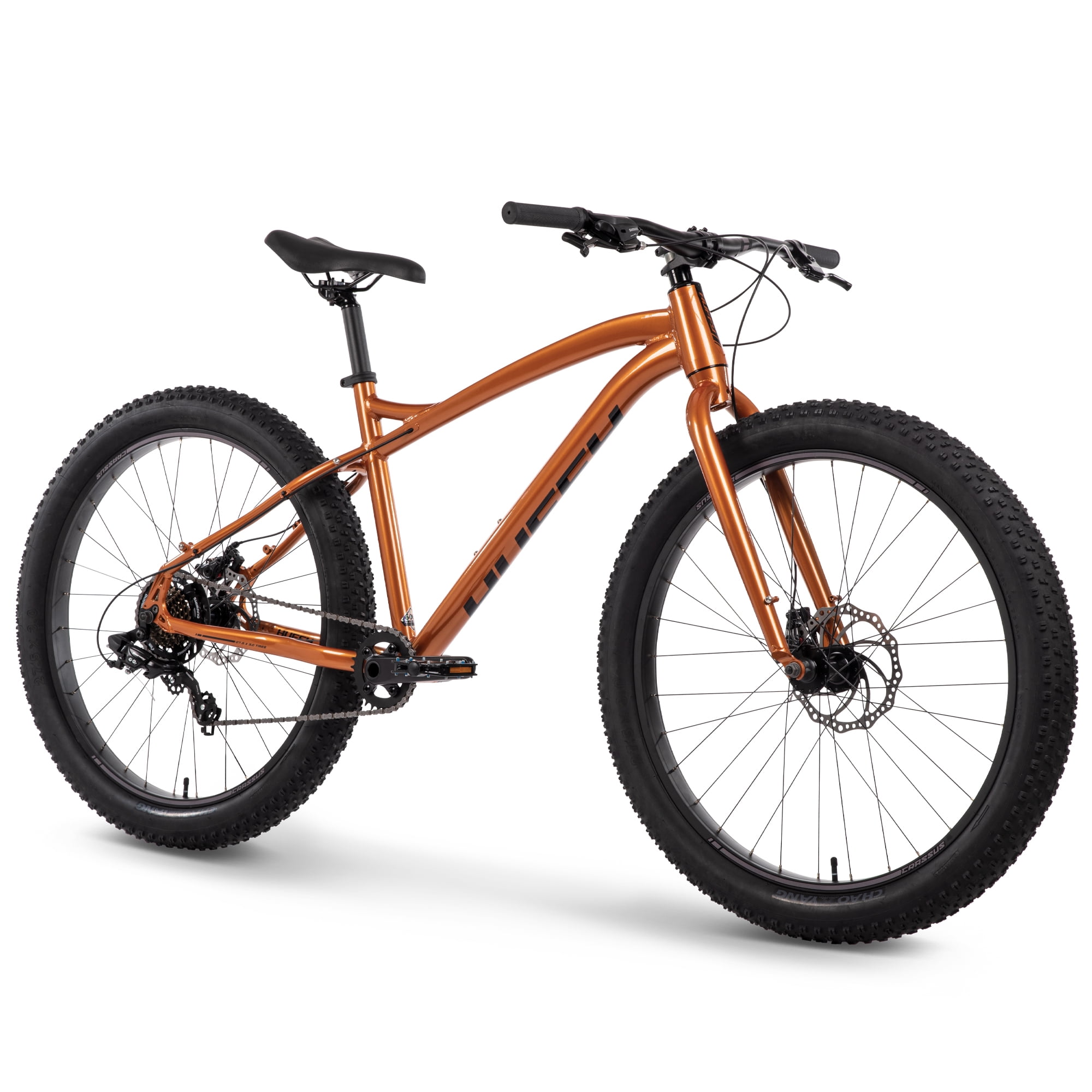 The Huffy Crassus showed up on Walmart's site last year and is an intriguing bike. It is described as "mid-fat", with 27.5 wheels. That sounds like 27.5+, which was quite popular a couple of years back, but has largely been supplanted by 29ers with wide rims. Walmart and Huffy provide almost no specs, so you have to go on the pictures. It looks like a fairly low end Shimano Tourney drivetrain with a freewheel. That means no clutch on the derailleur, which is important in a 1x set-up, and limited options for upgrading to a wider gear range.
The Chaoyang tires look to be their "Big Daddy" model, which come in 2.8 and 3 inch variants. They are probably quality tires, but they are more beach cruiser than trail, mud or snow tires.
So, there are plenty of negatives, and at $599, it isn't cheap enough to make much sense. However, it is an intriguing frame and idea of a bike. If one came up on a markdown, it could be a fun bike.
Where to buy:
Fat bikes bring the adventure out in you
A few years ago, it was very rare to see a fat bike out in the wild. In some uses, such as on snow or sand, they have become the standard. But there are other areas where MTB riders have found how versatile and rugged they are.
Fat tire bikes can ride virtually anywhere. With their exceptional grip and traction, they can take you places you've never been before. They will not sink on snow or mud. Neither will they slip on asphalt or wet stone. These bikes will bring the adventure out in you.