May 7, 2023
We try to find the best MTB deals around for bikes that we feel are worthy of getting you and your family out on the trail. Some of these mountain bike deals are likely to sell out, or only have limited sizes available.
In the bike industry, there has been much discussion of a surplus of inventory building up. This follows the massive jump in demand (and problems meeting it due to supply chain issues) during COVID. While we don't expect to see massive reductions, pretty good sales are popping up at most brands as they try to beat their competitors to secure sales as MTB'ers buy new bikes for the summer. Here are some current sales: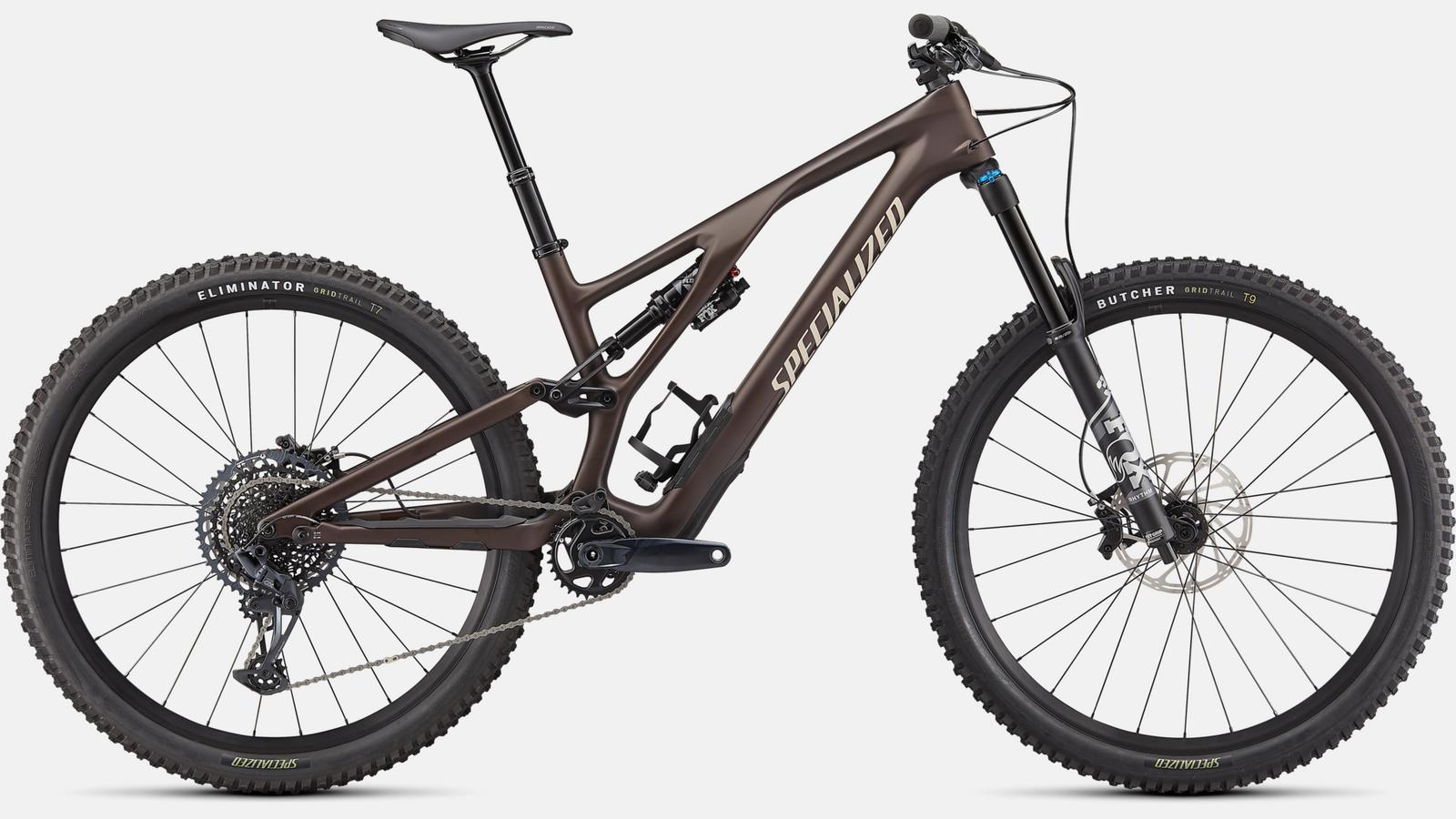 If you have been around bikes at all, you probably know the name Stumpjumper; it has been Specialized main mountain bike model for over 30 years. The EVO Comp is a great all-mountain bike and at this price, a fantastic deal. The carbon frame means light, quick and vibration damping, while the SRAM Eagle GX groupset is about where Eagle starts to get really good.
Where to buy:
For some, a hardtail is a budget choice, for others, it is because they plan to spend more time on flat trails or bike paths than serious trails. Then there are those who choose a "hardcore" hardtail because they prefer them, especially for their performance and control on jumps and technical features. Most hardcore hardtail are pricey, but the Marin San Quentin is a very affordable bike for the features it includes, and it is capable of riding anything a bike park can throw at it.
This is last year's model, and they have made some big changes with the new one, but this is still a fantastic bike and is a steal at this price. Jenson currently has all the sizes, but only in one color for each.
Where to buy:
Jenson has the 2021 Marin Palisades Trail 2 on sale for $449 plus $75 shipping to the Continental US (only size small left).
The Marin Palisades Trail 2 is a very well regarded hardtail with components that take it beyond the usual entry level bike. The air fork and serious trail tires show that this bike is meant for actually getting out on the trail.
Where to buy:
Notes:
MSRP listed on Jenson is way off; Marin lists it as $799
Shipping is "free", the $75 is for "oversize charge" on bikes, which is fair enough overall
This bike comes without pedals; IMRIDER nylon pedals from Amazon are my favorite affordable option
These are the shoes that made platform pedals the choice of most mountain bikers. They have sticky rubber soles to stay stuck on and just the right level of stiffness to make your pedaling efficient. REI currently has quite a few sizes (but not all) available for this price. Amazon has another range of sizes and colors.
Where to buy: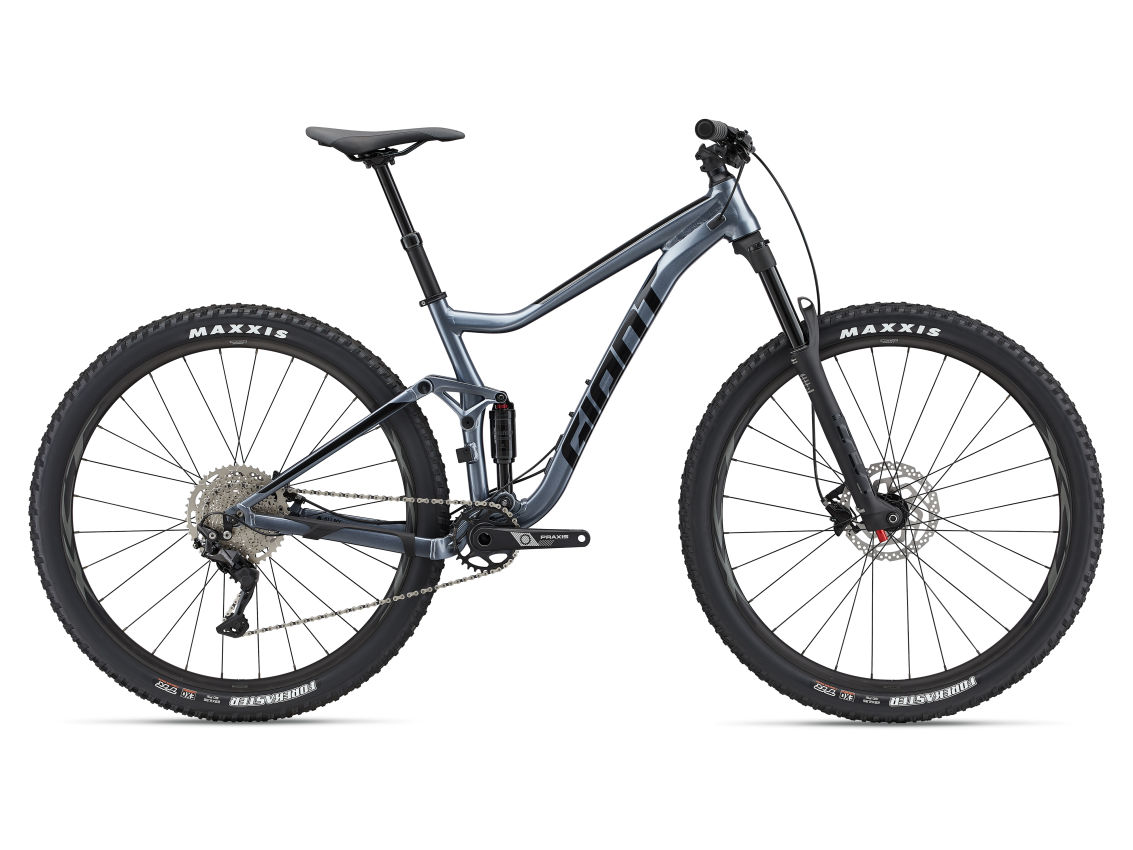 One of the best values in a full suspension bike is currently on sale. The Stance was a "Downcountry" bike before that name was coined. It has the geometry of a XC bike and, for the budget, a lightweight frame and component set, with enough front-and-rear suspension travel to allow it to be fun going down as well as up. We recommend the lower-tier "2" over the 1 for the bullet-proof Shimano Deore drivetrain.
Where to buy: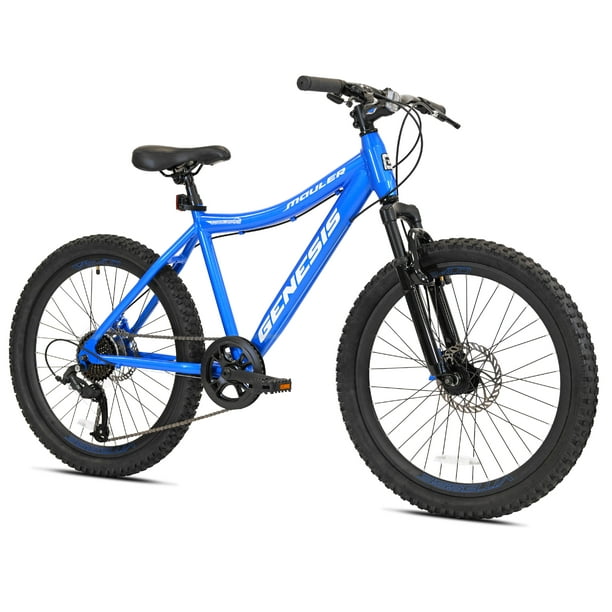 This is a great price on a perfect mtb for your kids. There are few kids bikes with aluminum frames and the trigger shifters and disc brakes mean that this bike will look, and mostly perform, like mom-or-dad's mountain bike. The Microshift derailleur doesn't have a clutch, so the chain is likely to come off on really rough terrain, but other than that, this bike should be capable of getting your kids started with off-road riding.
If you do want to take them mountain biking, we'd recommend removing the kickstand to save some weight. Replacing the seat post with aluminum would also save weight and make the bike look a bit cooler.
Where to buy: Walmart.com – price: $98
Walmart have several kids and adult sizes of the Rockrider ST100 for deep discounts. These are very basic bikes that aren't meant for serious trail riding. However, for a combination of around town and on gravel and paths, it should be a reliable and functional bike. Decathlon is a major European retailer with a long history of value own brand products.
As with all mail order bikes from Walmart (and many other online/big box stores), you should carefully inspect how it is put together and make sure everything is correct before riding.
Where to buy:
Adult Rockrider ST100 27.5 inch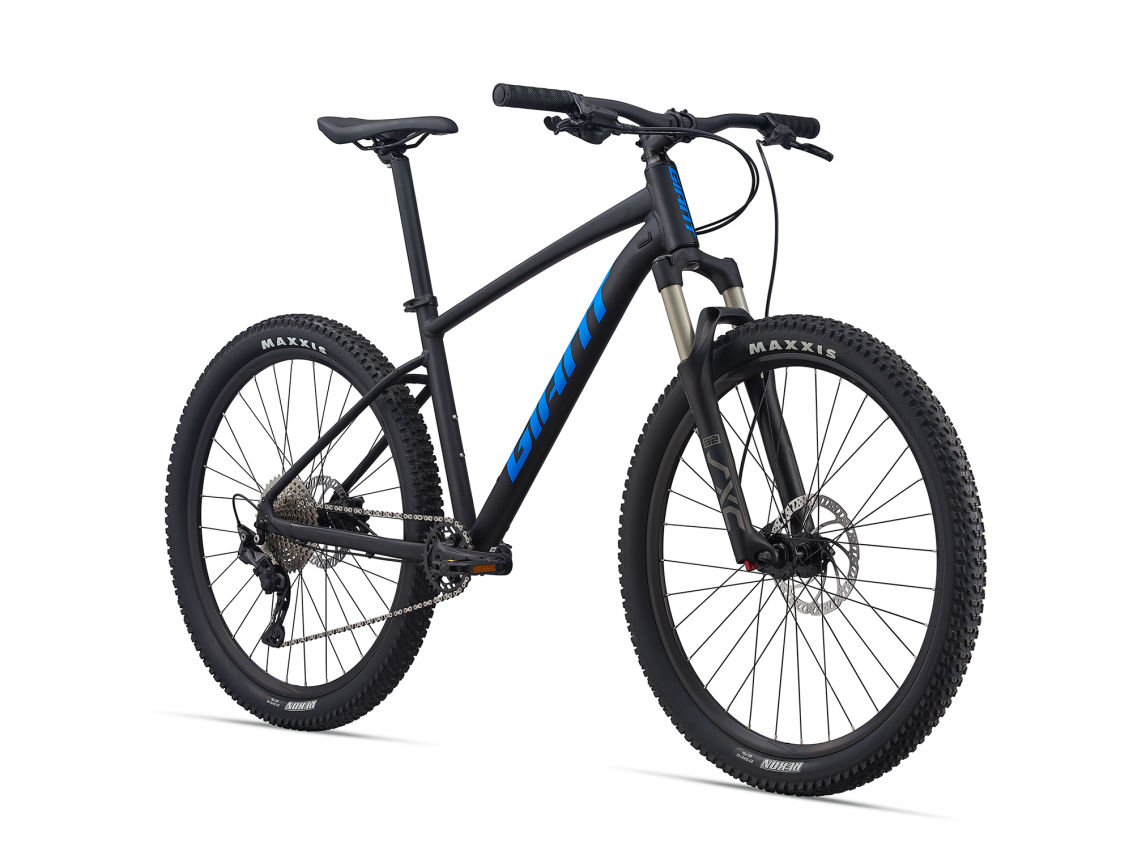 (note – only small sizes are now available direct from Giant, and only a few larger ones are left in stores scattered across the country)
Giant still has some 2021 bikes that they are selling out on their site. The Talon with 27.5 tires is a fun frame that is more suited to the trail than similar level bikes from Trek and Specialized with a more slack head angle and steeper seat tube. It comes with a trail-spec Shimano Deore 1×10 drivetrain and hydraulic brakes with 180 discs up front and 160 in back (also an upgrade on most competitors). Only a few sizes are left now.
The fork is a bit of a conundrum. The Talons can be spec'd with either a Rockshox coil fork with limited travel or Giant's (relatively) new air forks with 100mm. If you buy from a shop, you can ask them to find you one with the Giant fork. I'm not sure what you'll get if you order from Giant-bicycles.com. Maybe you can talk to customer service once you order.
Where to buy: