Learning to ride a bike is an important milestone for children (and some adults). Being able to hop on a person powered means of transportation and pedal your way to your destination in a fraction of the time, with a fraction of the effort, and at a pace that let's you enjoy your surroundings is a feeling of freedom that you can not experience any other way. That is, unless you take your cycling to the extreme level by leaving the beaten path for more exciting and picturesque destinations; enter the sport of Mountain biking.
Military Influence

Image Source: www.portapedalbike.com
The invention of the bicycle in the early 1800's gave people the freedom and opportunity to travel from one location to another quickly and easily. Since then, the bike has been modified, updated, and utilized by the military, by courier services, as children's toys, for police transportation, as organized public transportation, as an outdoor activity and a highly beneficial tool for exercising. To say the least, bicycling is a very popular activity that is changing and expanding to include areas and terrains that one may not envision when thinking about taking a bike ride.
Modern Adaptations

Image Source: www.sites.google.com
Modern day riders have taken the sport of bicycle riding to new heights (literally), sights, and extreme levels of exercise and adventure. Bikes of today are especially adaptable with larger and wider tires, upgraded suspensions, multiple gears, lightweight frames, and a number of other terrain specific criteria. With these additions, riders can take on and conquer the areas that regular bike riders seek but can not reach when chasing the ultimate adrenaline rush.
Photo Sharing the View

Image Source: www.s-media-cache-ak0.pinimg.com
Being able to connect with some of the most spectacular views and once in a lifetime experiences, many of these modern day enthusiasts are eager to share their adventures and love of mountain bike riding.

Image Source: www.cdn-jpg2.theactivetimes.net
As you can see in the following photos of people who love to ride mountain bikes, off-road biking can take you to places that others only dream of experiencing.
Mountain Biking Criteria for Riders

Image Source: www.outdoorfamiliesonline.com
The great thing about biking is that there are no limitations on who can partake in this sport. The thrill of off-road biking is shared by people world wide from every aspect, area, age and background of modern day life.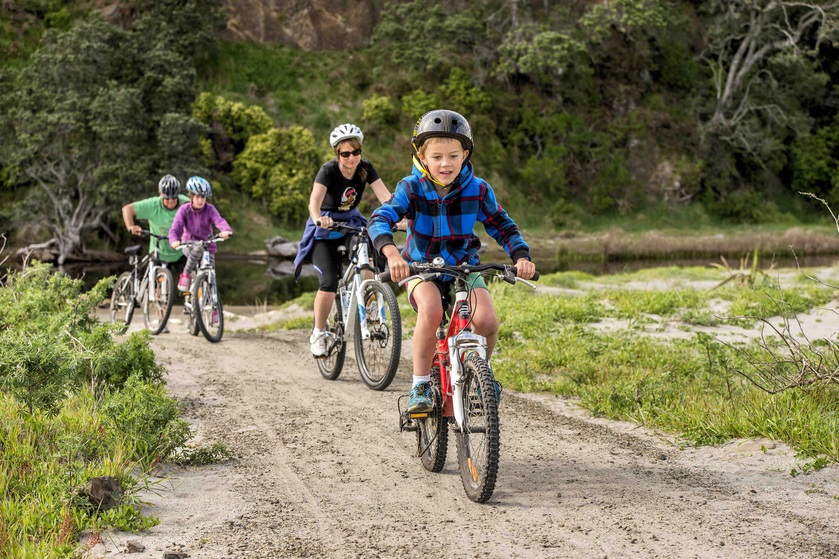 Image Source:www.nzrentacar.co
From the 9 to 5 factory worker/weekend warrior to the professional circuit racing biker, there is a great diversity in the type of people who enjoy riding a mountain bike and sharing their photos.
Biking as a Sport

Image Source: www.ranchstyle.co
Competitive racing in the off-road circuit has quickly become a very desirable and lucrative endeavor for many riders and businesses alike.

Image:www.reviews.mtbr.com
Off-road racing has become an advertising outlet for many different bicycle related companies and products.
Olympic Competitions

Image Source: www.mountainbikerviews.com
Women's

Image Source:www2.pictures.zimbio.com
Jenny Rissveds from Sweeden raises her bike in victory after taking the gold in the 2016 Olympic competitions in Rio.
Men's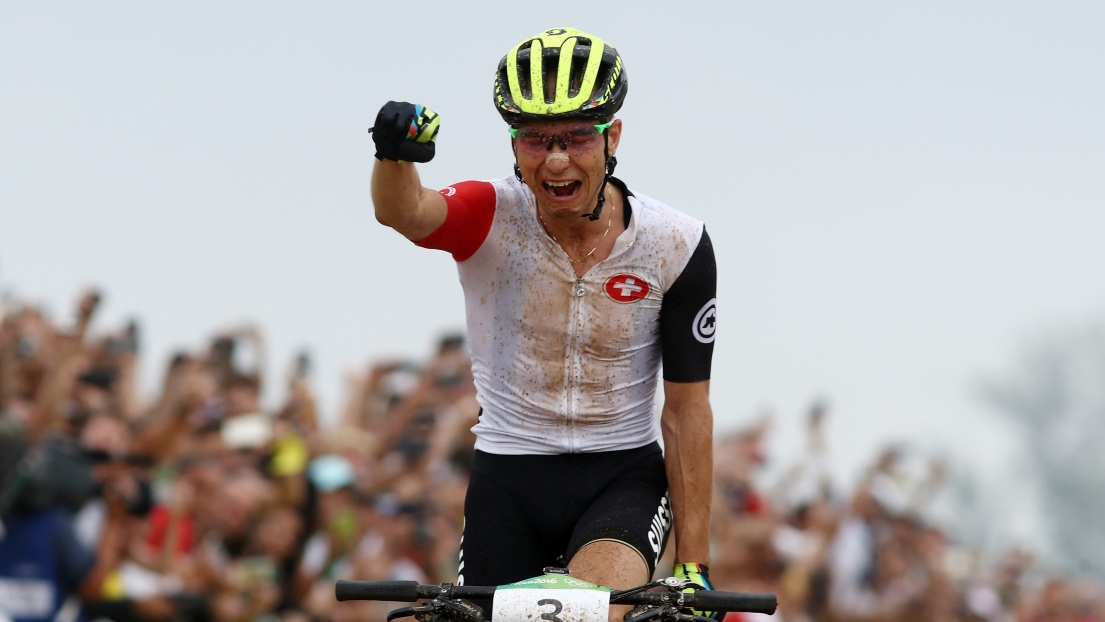 Image Source:www.rdsimages.cookieless.ca
Nino Schurter took on a lot of mud and tough competitors to bring home the gold at the 2016 Olympics. You may be able to wipe the mud off his face, but you cannot wipe away the victory smile!
Business Professionals

Image Source: www.images.singletracks.com
The world of business and finance is a stressful and exhausting profession. To burn off steam and anxiety, many professionals have turned their attention to off-road riding.

Image Source:www.thumb1.shutterstock.com
Trading in their business suits for riding apparel, these professionals are surely getting the most out of their off the path experiences.
Health Enthusiasts

Image Source: www.s-media-cache-ak0.pinimg.com
Taking on the past time of off-road biking is the answer for many people looking to expand their physical regime or take on new physical challenges.
Image Source: www.s-media-cache-ak0.pinimg.com
The physical benefits of this past-time are enjoyed by women and men alike.

Image Source:www.cdn.c.photoshelter.com
Celebrities
Celebrities are often seen enjoying their time off-screen taking on the sport of biking as a means of exercise and staying fit.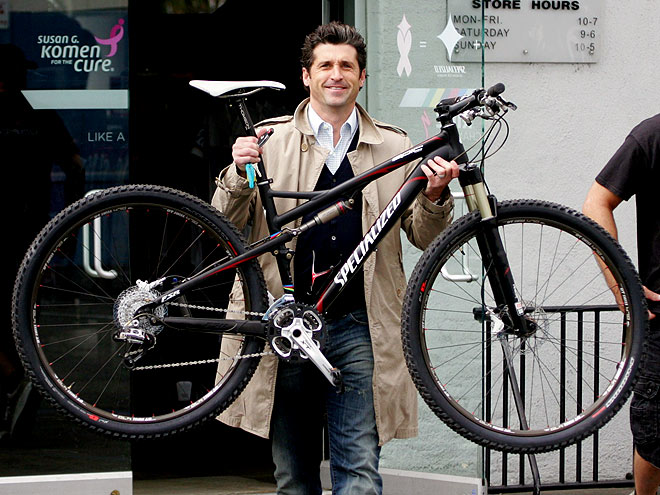 Image Source: www.img2.timeinc.net
Patrick Dempsey shows off his choice of 2-wheeled fun.

Image Source:www.dailymail.co.uk
Gordon Ramsay makes a quick change after his biking adventure.
As you can see from these photographs, incorporating this endurance type of sport will indeed keep your physical form in great shape!
Thrill Seekers

Image Source:www.s-media-cache-ak0.pinimg.com
Although mountain bikes have two wheels, some riders do not feel that they have to be on the ground all of the time to have a great time. These adrenaline junkies take their off the beaten path desires a step or two farther with an off the entire path approach to riding rough.

Image Source:www.s.hswstatic.com
Thrills can be found on land also when riders decide to take on seemingly impossible hills and terrain like this rider.
Recreational Riders

Image Source:www.greytontourism.com
These riders are taking the scenic route approach to their rough terrain riding.
Sight See-ers

Image Source:www.static.wixstatic.com
People who love to ride off into the wild are often rewarded with spectacular views like this one.
Groups and Clubs

Image Source:www.azmtnbiking.com

Image Source:www.nrmbc.org
When it comes to traveling in numbers, biking groups and clubs are a very popular way to meet new people, get exercise, experience nature, and share your passion for rough terrain riding.
Final Thoughts
Mountain Biking is one of the few outdoor activities that allow all participants an effective workout and the freedom to traverse over rough terrain with ease. Whether navigating the busy streets of the big city, or concentrating on a steep grade of hill, there is plenty of photographic proof that cycling is a beloved past-time. Off-road cycling is a great form of exercise and organized off-road races are great for "on the edge of your seat" viewing and spectacular biking action photos. If you are looking for an effective and addictive form of fun and exercise, join the movement of people who love to ride mountain bikes.