Those who are new to the sport often have a one-track mind about what mountain biking entails. But the truth is, there is more to mountain biking than just riding up and down off road trails. In fact, this sport offers loads of choices.
Mountain biking can be broken down into different categories – trail, cross country, all-mountain or enduro and downhill. Depending on the trail you ride, mountain biking can be something as simple as riding along with friends while enjoying the countryside. Or it can be something as intense as riders throwing themselves down steep, rough terrain.
In this article, we'll focus on enduro mountain biking. What is it? What do you need to get started? Is it for you? How do you ride safely and successfully? If want to know more about enduro mountain biking, keep reading. We'll answer all those questions in a bit.
What is enduro mountain biking?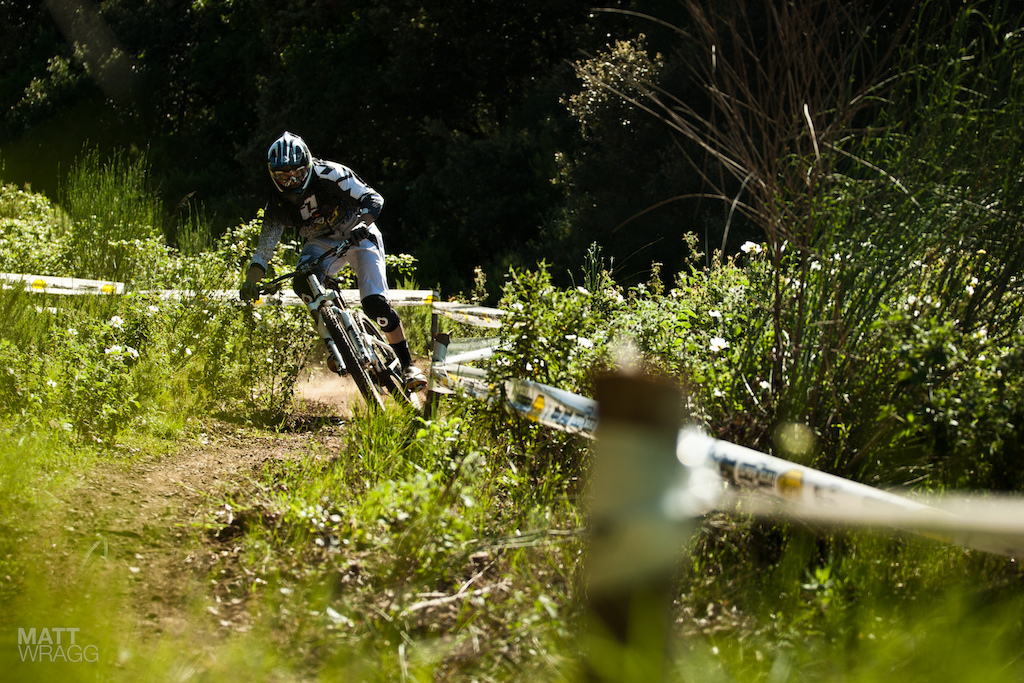 Image Source:www.pinkbike.com
Enduro mountain biking is often referred to as "All Mountain". This riding style is aggressive. It usually entails steep climbs and rad descents at lung bursting intensity. You'll be racing against the clock throughout the craziest of descents. It melds endurance, strength speed, and a little bit of courage. After every descent, it will leave you with nothing but a smile on your face.
Enduro racing usually starts with riders climbing to the start of the stage. In most cases, the time it takes to get to the top doesn't count. Rather, it is focused on the timed technical descent. Once descent is finished, riders will be riding back up again to prepare for the next stage. This kind of off road biking is a lot of fun, but it will definitely test the riders to their limits.
What bike will I need for enduro racing?
Image Source:www.enduro-mtb.com
When buying a bike, it is important to pick one that suits your riding style. If you want to try out enduro, you can typically get by on whatever bike you currently own. In fact, a lot of riders with cross country bikes give enduro a go, and still have a blast. But if you want to race an enduro, all-mountain bikes are what you're looking for. These bikes will help you pull through your first race.
An all-mountain bike is recommended to ensure you perform your best. These bikes have bigger suspensions and sturdier brakes. The suspension will take anything the rugged mountains throw at them and even take larger drops more efficiently. It provides greater stability on the roughest terrain. They also have larger width tires.
Enduro mountain bikes fit the category where riders can pedal uphill easily and hit the downhills hard. Unlike downhill mountain bikes, all-mountain bikes are still meant for pedalling. They are perfect for trail centres that aren't really taxing. However, they are consequently harder to haul up a hill than a cross-country bike.
What gears do I need for enduro mountain biking?
Image Source:www.redbull.com
There is no denying that enduro mountain biking is a lot of fun. However, going on a steep descent involves some risks. As such, it is best to invest in protective gears to mitigate that risk and to keep you safe and comfortable throughout the ride.
Whether you're a seasoned athlete or just new to enduro biking, we recommend that you invest on good quality helmet and body armor. You'll definitely appreciate the added protection when you're flying over roots and rocks. If you're a part of an organized event, wearing a full face helmet is advised. Knee pads and gloves are also recommended. Make sure they are comfortable and fit well. Another must-have on your endure kit is the goggles. This will provide superior protection against mud, dirt, dust and wind. Although glasses can be worn, goggles offer ultimate eye protection. Plus, you don't have to worry about it falling off during your descent.
Joining an enduro race
Image Source:www.enduro-mtb.com
There are a lot of enduro races that you can enter. If you're new to enduro racing, look for an event that is happening in a flatter area. To succeed and perform better on your first race, choose an event that complements your level of riding.
Get as much information as you can about the tracks or terrain on the stages. Find out whether the tracks are slow and tight or fast and steep. This way, you can set your suspension to suit the terrain. Also, don't forget to check your gears. Prepare a list, and use it to go through all the items you need to bring. There is nothing more frustrating than having to buy equipment you already have at home. Don't forget to check the organizer's rule on helmets. Some organizers require competitors to wear full face helmets; while others only require a half shell helmet.
Final thoughts
Enduro mountain biking is becoming more and more popular over the years, and is welcoming riders of all levels to get involved. It closely mimics the way most mountain bikers actually ride. They can still enjoy the trails with friends and happily pedal to the top. Once they reach the top, it will be a fun and exhilarating ride downhill. It provides a balance between cross-country and downhill mountain biking.
If you're looking for a more adventurous type of mountain biking, we recommend that you give enduro mountain biking a try.