One of the coolest ways to stay in shape is biking. If you live in a flat, urban environment, it's likely that you'd go for something like a speeder bike with thin tires. But if you're looking to tackle some serious elevation and traverse any kind of terrain, you're going to need to look into some good women's mountain bikes.
It's natural to think that you can go for the first bike that shows up in your search, figure out if it's in your price range and pull the trigger. The only problem with this is that not all women's mountain bikes were created equal. With all of that in mind, we're going to take a look at some of the best mountain bikes that are out there.
1. Liv Intrigue, SX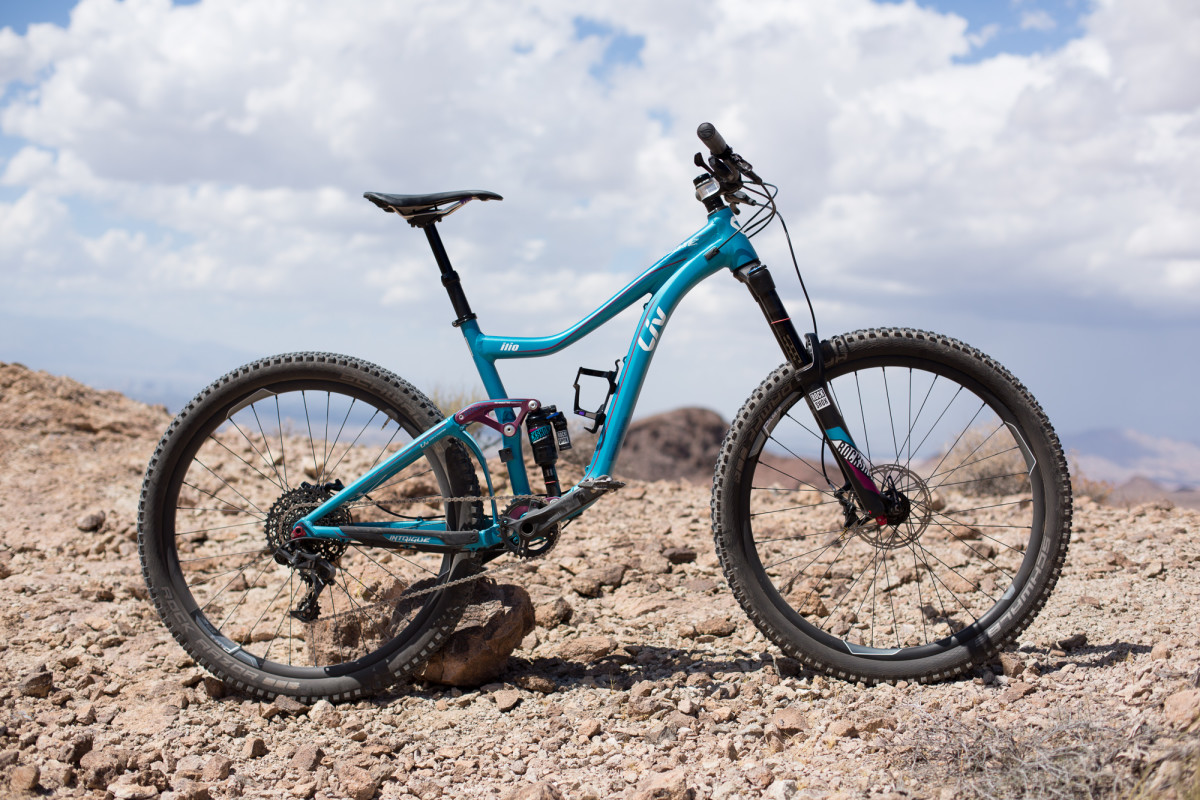 Image Source: www.bikemag.com
This is a great choice for women who want a bit of style with their utility. It's got a body that brings to mind classic Schwinn stylings, but it handles even the roughest terrain. Its built-in superior shocks system will ensure that you can ride in rough terrain at high speeds without having to worry at all.
2. Specialized Rhyme 6Fattie, FSR Comp Carbon
 Image Source: www.jetcycles.com
Here's an option for those women who are looking at function over form. It's got a utilitarian frame and thick tires, but what it lacks in beauty it more than makes up for in performance. The tires on this bike are three inches wide. You won't have any trouble getting through rough terrain or even riding through snow with this selection. The wide seat will ensure that you're as comfortable as possible while hitting the trails.
3. Yeti Beti SB5C GX
Image Source: www.bicycling.com
First unveiled as a bike for men, this retooled bike will take jumps with ease. Most of the reason for this is the fact that the bike was built to be incredibly light. Even with all of that, it still has superb shocks that will protect you as you come down from every jump. The kicker is that this bike also comes in several different sizes to accommodate every woman.
4. Scott Contessa Genius 710
When people think of a bike that can do it all, they usually don't trust it on account of the fact that it might not be able to do everything well. This is the jack of all trades, master of none fallacy. In this case, though, this bike is a jack of all trades that does master them all. The shocks can be fully customized to give you either a bike that's ideal for trails or one that is best for races. The choice is in your hands with this bike.
5. Juliana Roubion X01
Image Source:  www.julianabicycles.com
This bike can handle just about anything you throw at it. It excels over roots, rocks, drop-offs, and even stairs without ever sacrificing quality. This is a heavy-duty bike that's ideal for trails, and it can even climb steep angles quite well. Here's a bike that gives you plenty for the money.
6. Trek Lush Carbon 27.5
Image Source: www.trek.scene7.com
Here's another bike with classic styling on the body, but its features will ensure that you don't mistake it for any other kind of bike. Another great thing about this bike is that it didn't start off as a men-only affair. This bike was built from the ground up with a woman's geometry in mind.
7. Cannondale Habit Women's 1
Image Source: www.cf-prd.cannondale.com
Here's a bike that climbs as well as it races. While that's a tall order with men's bikes, it's even rarer to see for women's bikes. While it performs well, it looks great too. It comes with an Acid Strawberry pink paint job that will ensure that you get plenty of looks while you're climbing that steep grade.
8. Kona Process 134 DL
This bike was welcomed as an immediate hit once it launched. When you take a look at the way that this bike performs, it's easy to see why. It's got superb geometry that allows it to climb up the steepest grade while never giving up important things like comfort or stability. This is an excellent choice for those women who want a bike with a little bit of everything.
While this list isn't exhaustive, it should definitely get you started with finding the perfect women's mountain bike for you. As we said before, no mountain bike is created equal, so you're going to want to do your research and maybe even go on a test ride before deciding on the bike you'll be going with.
Take all of these points with you as you further research what goes into the perfect trail bike, and try to see if you can find a bike that matches all of your specifications while still remaining in your price range.